source : sportpsychologytoday.com
Does the Fear of Striking Out Get in Your Way? | Sports Psychology Today
Fear of failure is a common issue in sport psychology. Fear of failure is characterized by high expectations, a strong desire to success (and not fail), anxiety or tension, worrying too much about results or outcomes, social approval issues or worrying too much about what others think, and performing with a serious, controlled mindset.
Are you afraid of striking out before and during your at-bat?
Babe Ruth once said "Never let the fear of striking out get in your way." Fear of striking out will cause you to get in your own way with fear, anxiety, tension, and worry about results. This leads to self-sabotage. "Getting in your own way" because of fear of failure is much more common in my work as a mental game expert to players. Fear of failure turns into anxiety and tension in the batter box because you don't want to fail and screw up. Fear of failure can also cause you to try too hard to get a hit or make a play, which would be my definition of 'getting in your own way' mentally.
It's ironic that the players who want to succeed so badly, worry too much about "what if I don't succeed?" The need to play well often turns into a failure-oriented approach to your game: don't strike out, don't give up a hit, don't make an error, etc.
So how do you improve your mental game so you are not getting in your own way with fear of failure?The answers are not easy because players hold themselves back for many reasons. You might fear not reaching your or others expectations, for example. You might fear embarrassing yourself if you go 0-4 at the plate. You might worry too much about impressing college scouts. In each of these scenarios, I would take a different approach to finding the solutions.
However, one tip that applies to all these scenarios is you have to learn how to focus on success instead of failure when you play. You should never set negative goals for example – to not strike out and your focus should not be to avoid mistakes (don't foul the ball off again). You should always focus on what you want to have happen like hitting it hard down the 3rd base line, for example. To help you stay focused on the task (getting a hit) use performance cues such as eye on the ball, or seeing the ball out of the pitchers hand.
In the mental game of baseball, the body will follow the input from the mind. If you focus on not striking out at-bat, your body finds a way to strike out. If you think about seeing the pitch well, you focus on positive cues and your mind will achieve this task. Thus, always ask yourself, "What do I need to focus on to execute this pitch, at-bat, or defensive play." Strive for success instead of avoiding failure is the mental game lesson for today!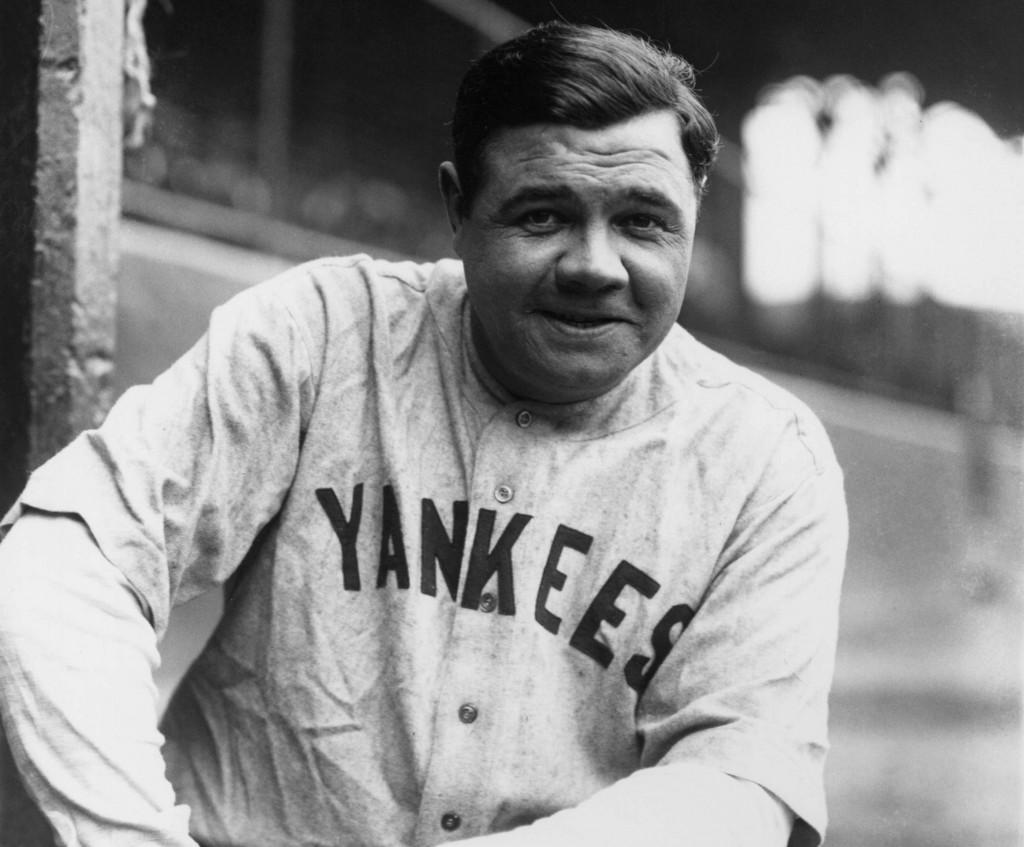 Never let the fear of striking out | Etsy – Did you scroll all this way to get facts about never let the fear of striking out? Well you're in luck, because here they come. There are 322 never let the fear of striking out for sale on Etsy, and they cost $11.91 on average. The most common never let the fear of striking out material is metal. The most popular color? You guessed it: black.Babe Ruth: Never let the fear of striking out get in your way.Never let the fear of striking out get In your way It's scary out there now more than ever with COVID, and your prospects and salesperson feel it. But you need to help your team manage their fear and use that fear to drive you them.
Babe Ruth: Never let the fear of striking out get in your way. – His quote is "Never let the fear of striking out get in your way." I personally like this quote alot because it has applied to many situations in my life, as well as Babe Ruth's life. During Babe Ruth's first major league at bat- he struck out.Never Let the Fear of Striking Out Get in Your Way Print, Babe Ruth Quote, Sports Inspirational Print, Motivational Wall Art, Baseball Art printsByChaos 5 out of 5 stars (42)Never let the fear of striking out get in your way. by Babe Ruth. Never let the fear of striking out get in your way. – Babe Ruth. Related topics: Bold Choice Courage Adventure Positive Motivational People will forget what you said, people will forget what you did, but people will never forget how you made them feel. – Maya Angelou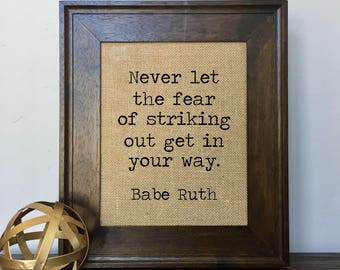 Never let the fear of striking out get In your way – Sales QB – Like a fish confine in a cage their attitude of enjoyment never stops even in a limited space of mobility. Life Lessons From Fish:Just keep swimming. A class…21. "Never let the fear of striking out get in your way." – Babe Ruth. 22. "I believe that every single event in life happens in an opportunity to choose love over fear." – Oprah Winfrey. 23. "The key to success is to focus our conscious mind on things we desire not things we fear." – Brian Tracy. 24.Never Let the Fear of Striking out Keep you From Playing the Game, Babe Ruth Quote, Canvas or Unframed Print shawnstpeter. 5 out of 5 stars (2,649) $ 20.00. Only 1 Never let the fear of striking out get in your way. Babe Ruth Burlap Print // Office Decor // Sports Quote SSBurlap. 5 out of 5 stars (104) $ 15.00